HAWAII - Escaping the Inevitable

After coming back from a two week vacation in a elderly-home. We created "Hawaii" = a three-stage site-specific experience. Since in the inevitable process of aging our efficiency deteriorates, we created for "Hawaii" hybrids of the old and the young. As a preposition to start/continue Searching for alternative scales of value. Values that cannot be easily judged by linear criteria, rational understanding, productivity and speed.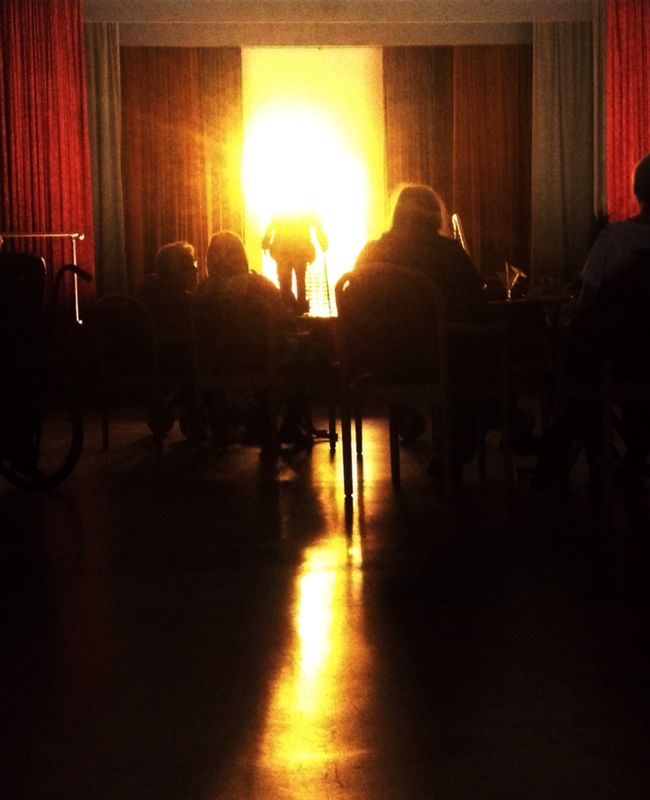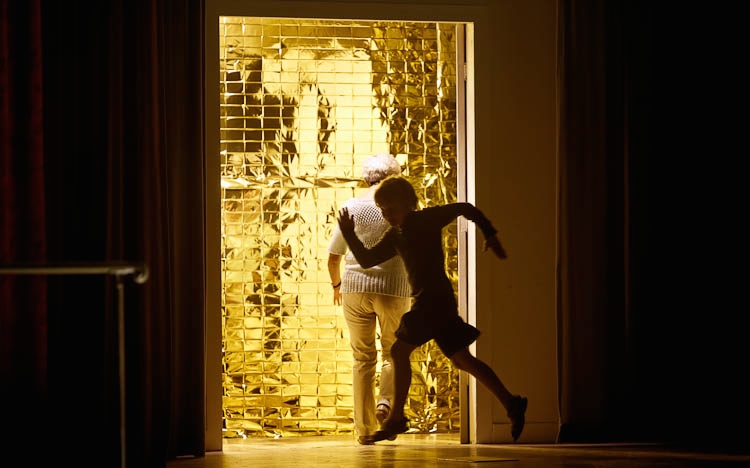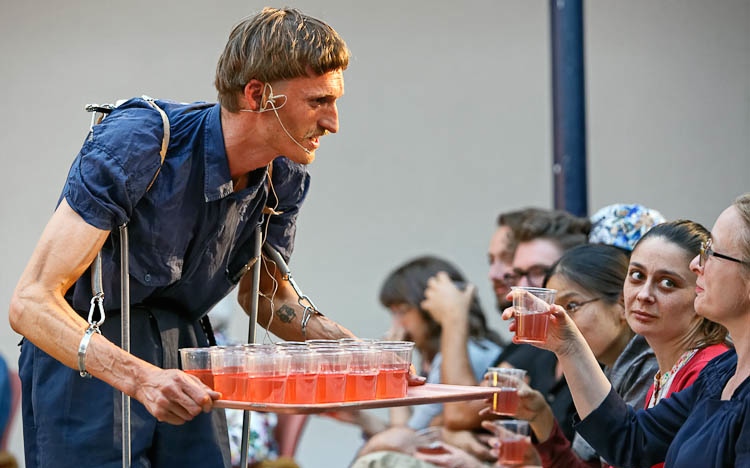 On stage ; Maja Engelsman , Jan Reints, Gertjan Franciscus future and myself.
Partner in crime, Advisor , stage design : Miguel Angel Melgares,
Partner in crime spiritual guide : Gertjan FranciscusAdvisor,
Music Composer : Yamila Ríos,
Organ playing and Arrangement : yuval reuben Machines,
Stan Wannet, Machines advice : Itamar mendes Flohr,
Advisor : Siegmar Zacharias,
Production: Lisa Reinheimer,
Stage construction : Cedric Daoud,
Technical advice: Rein Hartog .
First part was in Dokzall Amsterdam, Second part at St. Jacob Home for the elderly Amsterdam, created in Das-Arts Amsterdam.